American Idol's Adam Lambert, Kris Allen, Daughtry and Carrie Underwood, plus Britain's Got Talent's Susan Boyle are all eligible for a 2010 People's Choice Award. The first round of voting for is now open for fans of their favorite music stars, many of whom got their big break on a reality TV show. There are currently 12 nominees in each category. After the list is whittled down to five, fans will once again have the opportunity to vote for their favorites. The People's Choice Awards will be held at the Nokia Theater in Los Angeles on January 6, 2010.
So, how many of the People's Choice initial nominees actually got their big break from a reality TV show? You'd be surprised! In the "Favorite Breakout Artist" category, Adam Lambert, Kris Allen and Susan Boyle are all up for a potential People's Choice Award. "Favorite Country Artist" includes Carrie Underwood. This talented country/pop artist is also included in the "Favorite Female Artist" category. Kelly Clarkson's name shows up as a "Favorite Pop Artist" and Jennifer Hudson falls under the "Favorite R&B Artist." Finally Chris Daughtry is included as "Favorite Rock Band."
Just in case you're not counting, eight alumni from reality TV shows American Idol and Britain's Got Talent are represented. That's a pretty good validation that reality TV produces quality stars.
Download
Time for Miracles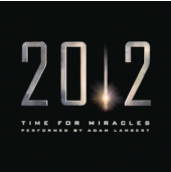 Now!