Susan Boyle, the Britain's Got Talent phenom sold a stunning 701,000 copies of "I Dreamed a Dream" in the week of Thanksgiving. Not only does that give her the No. 1 album on the Billboard 200 albums chart, but it's the biggest one-week sales number of 2009, nearly a hundred thousand higher than what Eminem's "Relapse" did back in May.
Andrea Bocelli hung on to his No. 2 spot from last week, selling 218,000 copies of "My Christmas". This is My Christmas' fourth week on the chart with the album's sales actually increasing over time.
No. 3 went to Adam Lambert's "For Your Entertainment", with 198,000 copies sold. That's a decent number for an American Idol alum in 2009.
Order "For Your Entertainment" Now! from:
iTunes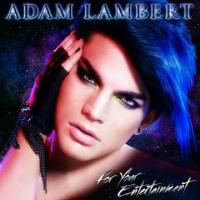 Amazon